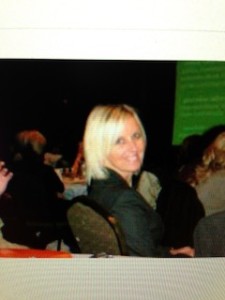 How we live our lives, or the lifestyle choices we make, can play an important role with maintaining good health and the prevention of illnesses. Encourage those suffering with dementia or early memory loss to make healthy lifestyle choices that will be of benefit to them such as healthy eating, keeping active, encourage mental stimulation and socialization, all of which have shown to reduce anxiety, depression and improved coping skills.
Helpful Tips;  
Research reflects eating foods rich in Omega-3 fatty acids such as flaxseed oil, olive oil, fish, nuts and seeds decrease the risk of heart disease which is also a risk factor in dementia.
Drinking green tea is a Beveridge with anti-toxin powers. It contains EGCG (Epigallocatechin Gallate), which has been shown to possess anti-cancer, anti-aging and overall wellness benefits.
Dark chocolate (75% or higher raw cacao content) is a cognitive enhancer containing flavonoids and antioxidants, which help increase blood flow to essential areas of the brain and has been shown to enhance the processes of learning and memory.
Follow Canada's Food Guide which reflects a variety of healthy food servings and monitor cholesterol and weight gain, or loss on a regular basis.
Exercise brain stimulation by encouraging those with dementia and memory loss to complete a crossword, puzzle, or read the newspaper on a daily basis.
The World Health Organization maintains that being physically active can assist in the management of Alzheimer's disease. Physical activity is important for maintaining or enhancing cognitive function. Being more active also reduces the risk of depression.
Keeping socially active is not only fun but provides mental stimulation maintains language skills, connects you together with those of similar interests, and provides companionship and a sense of accomplishment.
Yvonne Dobronyi
Owner YCD Consulting
1yvonne@sympatico.ca
416 575-9395
YCD Consulting services primarily focuses on Seniors Housing and includes operations support, sales support including lease up or start up projects, operations and sales training, business development and positive team building with focus on culture and retention.