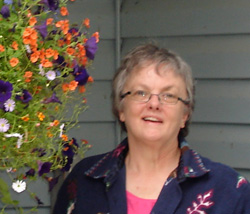 Elizabeth shared the complex and difficult journey of supporting elderly parents through failing health and death with close family members. Sometimes she found that her work and academic background helped and sometimes she felt as if she still had to find her own way.
As a founding board member Elizabeth is committed to walking with others who find themselves on this path. "I know how much it means to be able to share the burdens with others who understand and care."
Since the deaths of her parents in 2005 and 2008, Elizabeth looks ahead and offers her hand to others.