Caregiver Resources


Long Term Care Planning Network

As you age and need more care do you want to avoid:
Institutionalization?
Losing independence and control?
Being a burden on family/friends?
Financial hardship?
Relying on government programs?
The good news is that the Long Term Care Planning Network has developed the tools, strategies and expertise to help Canadians and their professional advisors make long term care planning effective and comprehensive.
The vast majority of us want to age with dignity and control. But it takes planning – and that long term care planning needs to be a part of every financial and/or retirement plan written today.
We all take delight in planning for vacations and special events but when it comes to planning for old age, we literally run the other way. Aging and long term care only happen to other people, so we don't need to talk about them – at least not yet. Why does this happen?
It won't happen to me
The government will look after me
My spouse will look after me
The kids will look after me
I'll have enough money
I won't outlive my money
Misinformation, lack of knowledge about care costs or not knowing where to start can stop us from doing the planning we all need to complete.
How can the Long Term Care Planning Network help?
We have developed a full range of products and services to meet your care planning educational and resource needs – as well as your time and budget constraints.
How do I get started?
Visit our website.  Planning for aging and care needs can be daunting – but we're making it easy to take the first step.  Download your own copy of the LTC Readiness Questionnaire/User Guide, our gift to you. Take the time to complete it and contact us for next steps.
You'll be glad you did.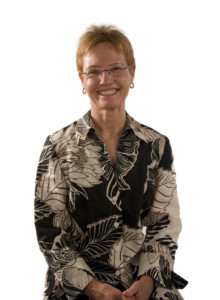 Meet Karen Henderson – Founder/CEO Long Term Care Planning Network
As the result of a challenging 14 – year dementia care experience, Karen Henderson founded the Long Term Care Planning Network, Canada's leading on and off-line resource centre for aging and long term care. Her seminar series, web sites, newsletters, TV/video series and Long Term Care Planner are internationally recognized as key aging and long term care educational and resource tools.
Karen is now a well-known educator, speaker, writer, media commentator, publisher and consultant in the field of long term care. She has been published in leading geriatric journals in Canada and has spoken across Canada and in the U.S. to a wide variety of organizations from hospitals to law firms.
Karen has been featured frequently on television and radio and has written many articles about her personal long term care experience. In 2006 Karen became a Stephen Minister, then a Stephen Leader in her church, roles that have further trained her to work with individuals struggling with aging, grief, loneliness, hospitalization or a terminal illness.
How Karen Can Help
She can consult with you/your family regarding accommodation options, home care, dementia care and family communication issues
She can guide you through the long term care planning process
She can educate you regarding the role of long term care insurance in your financial planning
 Karen has also created seminars, keynote presentations and lunch 'n learns for organizations across Canada ranging from law firms to small caregiver support groups.
Feel free to contact us to talk about our products and services.
Telephone: 416.526.1090
Mail:
2 Oaklawn Gardens, Unit C
Toronto, ON M4V 2C6
Canada