Caregiver Resources


Parallel Estate and Executor Services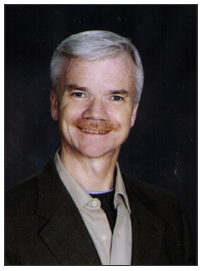 Welcome to Parallel Estate and Executor Services!
Like every milestone in your life, proper planning is essential. Here at Parallel Estate and Executor Services we ensure the road is true and paved, easing the burden for you and your loved ones.
WE WILL BE WITH YOU EVERY STEP OF THE WAY.
It's what we do. It's what we know. And it's our number one priority to provide you with peace of mind.
Meet DEAN W. DUNBAR President, ON, EPC, CEA
After evaluating your needs and life stage, I will make recommendations and to ensure your estate assets are effectively executed to your wishes.
Through comprehensive analysis and the support of a highly qualified team, I can help you make sense of your estate and executor options.
We offer:
compassionate, knowledgeable and impartial expertise in the management and facilitating of individualized estate solutions
financial peace of mind for elder clients who require assistance in the management of their affairs
executor services tailored to each unique situation, including:
estate and executor planning consultations
estate inventory organization
individualized estate plans
estate family meetings
power of Attorney Services
Executor/ Estate trustee services
financial advice and planning
Estate Executor:
So what exactly does an Executor do?
We get to know our clients. It seems obvious, but it is the most fundamental part of our estate planning process. We discuss and review in detail your Will, your financial affairs, and your long term personal wishes.
We help you create a detailed inventory of your estate. This is key for us to manage and value your assets. We will ensure all mail and subscriptions are either redirected or canceled based on your direction. We can also help facilitate family meetings.
In Preparation:
contact financial institutions
complete claims for life insurance, and any government or company pensions
obtain Certificate of Appointment from court
instruct Solicitor to apply for probate
pay probate fees
obtain copies of Grant of Probate to handle estate assets
When the time comes:
close banking and investment accounts, clear safety deposit boxes and collect insurance proceeds
arrange for sale of real estate and/or transfer to beneficiaries
arrange for distribution of household and personal effects
sell household and personal effects
work as liaison with beneficiaries on estate progress
prepare and file income taxes
obtain tax clearance from Canada Revenue Agency
Finally…
pay legacies and residue of estate
prepare final accounting of all assets, liabilities, expenses and distribute assets for beneficiaries
conduct each adult beneficiary approval of his or her accounting and signing of release
Testimonials
I'm grateful each time clients take the time to recount their positive experiences. Testimonials give prospective clients a sense of the service and professionalism I offer.
I would like to extend to you my experience with dealing with my Financial Security Advisor, Dean Dunbar. I have been dealing with many Banks, Investment and Insurance companies throughout my adult life and was first introduced to Dean in 1996 as a Financial Security Advisor with Freedom 55 Financial. Dean was very knowledgeable and took the time to understand my personal financial needs. He made recommendations that I could understand and work with. His friendly professional approach and his regular planning review meetings helped win my confidence and trust. Dean has been there for me to answer my questions and provide me with sound advice as I moved into retirement. My relationship has grown over the years and Dean is a friend, like a part of the family.
If you are considering working with a Financial Security Advisor or making a change, I recommend Dean Dunbar. If you feel you would like to speak to me personally, I have given Dean my approval to allow you to contact me.
Mr. Terence McGarigle
—
Every business relationship is based on trust. There is a special trust that one extends to the person who ensures that your hard-earned assets are appropriately managed in order to provide your anticipated retirement income, all the while ensuring maximum flexibility during the ever-changing stages and challenges of life.
The importance of this trust is paramount when suddenly you find yourself becoming the sole decision maker because of your partner's disability or death. Not only are you rather vulnerable, but you are also relied on by those you are responsible for to make wise and sometimes difficult decisions.
It is important to be able to ask any question, and rely on a resource who is knowledgeable and experienced, who can make complex information understandable. It is a time in one's life when you look to someone to provide you options, answers, and help you make wise choices. It is a time when you rely on someone to make all of this easier.
Dean Dunbar is an individual who provides this service in a professional, capable manner all the while imparting expert technical advice. Dean displays genuine concern for clients, which is refreshing in a world that is often driven by electronic services rather than providing personal assistance.
Angie McLaughlin
—
Investing money can be a nerve-racking task, but when you have Dean in the driver's seat, he puts your mind at ease. Dean has been our investment advisor for over 10 years now, and we've been very pleased with the plan he has developed and modified for us over the years to suit our own personal needs. He has been very knowledgeable in guiding us as to which funds we should invest in and what level of risk we should take based on information we have provided him.
With life being so busy for many of us these days, it's been so nice to have Dean come to our house always at a time that is most convenient for us. Whenever we have had any questions, and we've had a lot over the years, Dean has always been able to answer them with precision.
We're not quite at the stage of retiring yet, but we know what when that day comes we can put our trust in Dean to do the very best he can to make sure that we have saved and invested adequate funds that will suit our changing lifestyle needs.
We're looking forward to continuing to make investments with our good friend and sound financial advisor, Dean Dunbar.
The Parkers
Contact Us:
431 St. Andrews St. W. Suite 104
Fergus, Ontario
N1M 1P1
1-266-383-1201