Caregiver Resources


The Unexpected Journey of Caring: The Transformation From Loved One to Caregiver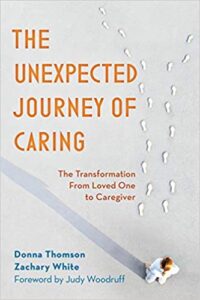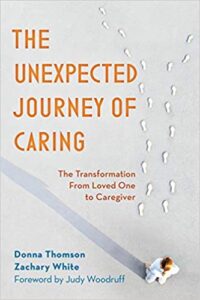 Personal transformation is usually an experience we actively seek out―not one that hunts us down. Becoming a caregiver is one transformation that comes at us, requiring us to rethink everything we once knew. This book speaks to caregiving as it unfolds, in all of its confusion, chaos, and messiness. Readers won't find well-intentioned clichés or care stereotypes in this book. There are no promises to help caregivers return to a life they knew before caregiving. No, this book greets caregivers where they are in their journey―new or chronic―not where others expect (or want) them to be.
Nobody grows up planning to be a caregiver, but many of us will become one and sometimes when we least expect it. Donna Thomson and Zachary White bring powerful insights to help us understand what it means to be a caregiver and how to truly support those of us who will travel this unexpected journey. (Samir K. Sinha, Director of Geriatrics, Sinai Health System and University Health Network, Toronto and Health Policy Research Director, National Institute on Aging).