Navigating Loss
IT'S NOT JUST ABOUT DEATH
We all live with loss and it's not just about death. Loss comes in many forms. For example, for some it's the loss of independence, mobility, or a relationship. For others, it could be the loss of identity from leaving a job, being an empty nester, or simply missing what use to be. Please join us for a FREE wellness workshop and learn how to navigate through loss. After all, what do you have to lose?
JOIN OUR FREE  ZOOM EVENT
During Covid-19, we are encouraging people to stay safe yet connected to society. We are hosting a free Zoom event that will help you deal with loss, all from the safety of your own home.
Workshop Details:
Sun. Oct 18, 2020 | 9:30am to 2:30pm (You are invited to join the whole event or as long as you can.)
On the date of the event:
Join Zoom Meeting
https://us02web.zoom.us/j/89926985538?pwd=ZFNmREU4Sk5mNDNQMVJOazBzcVpDQT09
Meeting ID: 899 2698 5538
Password: 4urJ1X
To RSVP by phone: 905-939-2931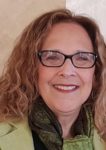 Workshop facilitator: Eleanor Silverberg, BA Psych, MSW, RSW of Jade Self Development Coaching.
Eleanor Silverberg, founder of Jade Self Development Coaching, is a social worker, author, speaker and grief specialist who helps adults cope through diverse life-altering situations applying her innovative coaching methods. She specializes in assisting family caregivers of the chronically ill empowering them to self-monitor with self-awareness. Her mode of practice stands out as she combines existing grief strategies with conventional therapeutic models. The combined methods are incorporated within the 3-A Coping Framework Eleanor developed and featured in her books "Caregiving with Strength" and "Keeping It Together".
Eleanor holds a BA in Psychology, Master of Social Work, Certification in Bereavement Education, extensive training and practice in Mindfulness and over 20 years of Independent Study in the Field of Grief Studies.  Eleanor can be reached at:  647.624.5677
Agenda
Time
Speaker
Topic
9:30 – 9:45
Mary Bart
Welcome & introduction
9:45 – 10:00
MP Deb Schulte
Greetings from the Government of Canada
10:00 – 10:15
Jazmine Feijo
CHATS, an overview
10:15 – 10:30
Eleanor Silverberg
Initial Steps in Navigating Loss
10:30 – 11:00
Eleanor Silverberg
Social Isolation vs. Social Connection
11:00 – 11:15
Marj Andre
Connecting the Community
11:15 – 11:45
Eleanor Silverberg
Strategizing to Strengthen Well Being
11:45 – 12:00
Eleanor Silverberg
Q & A
12:00 – 12:45
Lunch
12:45 – 1:00
Eleanor Silverberg
Mindfulness as a Coping Strategy
1:00 – 1:30
Eleanor Silverberg
Demonstrating Mindfulness Exercises for All Cognitive Levels
1:30 – 2:00
Eleanor Silverberg
Self Nurturing Activity : SEEE for Yourself
2:00 – 2:15
Eleanor Silverberg
Q & A
2:15 – 2:30
Mary Bart
Wrap up
Special thanks to the Government of Canada for supporting this project.

Project Partner: