Safety Strategies for Seniors
As a senior, how safe are you these days? Do you think about ways to improve your safety? Being mindful of how safely you live has direct impacts on your health, happiness, independence and your dignity.
We are honoured and excited to partner with Hydro One to present a series of digital events dedicated to a variety of ways to improve your safety. On the 3rd Monday of every month from June through November, we will bring you safety strategies for you to learn and act upon. Our events will be fun, engaging and a great way to connect with others, all by using the Internet from home to join our program. Here is the list of safety topics and dates.
Each of the sessions will be taped and stored on our site for you to share with family and friends. Join us to learn how to make your world safer and more enjoyable.
Topic
Speaker
When
1
Home Safety
Mary Bart
Caregiving Matters
Monday, June 21, 2021
Watch
2
Elder Abuse Prevention
Detective Sergeant Tanya Tremble
OPP
Monday, July 19, 2021
Watch
3
Safe While Out In The Community
Sergeant Kerry Schmidt
Highway Safety Division, OPP
Monday, August 16, 2021
Watch
4
Exercising Safely
Anne Klausner
Exercise With Care
Monday, September 20, 2021
Watch
5
Cyber Safety and Identity Theft
Carol Gilmore
Canadian Anti-Fraud Centre
Monday, October 18, 2021
Watch
6
Fall Prevention
Linda Ind
CHATS
Monday, November 15, 2021
Watch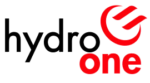 We wish to thank Hydro One for funding this project.
If you have a question, please call:  905 939 2931.
Event Recordings
#1. Home Safety with Mary Bart, Caregiving Matters
#2. Elder Abuse Prevention with Sergeant Tanya Tremble OPP
Meet OPP Sergeant Tanya Tremble:
Tanya Tremble is a Detective Sergeant with the Ontario Provincial Police (OPP).  Tanya has worked for the OPP for 23 years.  She is currently the Abuse Issues Coordinator for Central Region OPP.  Her job involves various investigations involving; domestic violence, sexual assault, child abuse, elder abuse, human trafficking and mental health.  She also works closely with external partners in an effort to support victims of crime.  Tanya has a degree from Carleton University in Criminology and Criminal Justice.  She is currently completing her Masters of Public Safety – Counter Crime through Laurier University.
Here are the questions and answers from our Zoom event with Detective Sergeant Tanya Tremble.
Question #1        
What can one do if the police do not seem to be taking a case of senior abuse seriously or classifying it as a civil matter incorrectly?
Answer: I am sorry to hear of the difficulties you experienced.  If you feel that your case is not being taken seriously or has not been explained to you thoroughly then ask to speak to the individual's supervisor.  If you are still not satisfied and the agency you are dealing with has a specific unit that deals with Elder Abuse or Vulnerable Victims ask to speak to a member of that unit to have your case reviewed or have the details explained to you.
Question # 2 
If there are no grounds for charges (for example it's the psychological abuse) what are some resources that are across Ontario who we can reach out to for support for these victims. I know it is suggested to move these victims out of the home but sometimes that isn't easy aka finding a new place to live.
Answer: There are several agencies which can assist older adults who are facing challenges.  Education is key not only for the victim but for the abuser as well.  Sometimes individuals aren't aware what they are doing is wrong.
Seniors Safety Line: 1-866-299-1011
The Seniors Safety Line is the only 24 hour crisis and support line for seniors in Ontario who have experienced any type of abuse or neglect.  Callers receive emotional support, safety planning, information and referrals in over 200 languages. The Seniors Safety Line (SSL) is a "senior friendly" service with a live counsellor available to help navigate difficult systems, 7 days a week, 365 days a year.
Advocacy Centre for the Elderly 1-416-598-2656
Ontario Network for the Prevention of Elder Abuse 1-416-979-5000
Comment:
Thank you for a very informative session.
Answer:  You are most welcomed.
Wish to Thank Detective Sergeant Tanya Tremble for joining our project and sharing some of her wisdom.
#3. Safe While Out In The Community with Sergeant Kerry Schmidt, Highway Safety Division, OPP
#4 Exercising Safely with Anne Klausner, Exercise With Care
To ensure safety, please do exercises sitting down or holding on to something if standing up.

#5: Cyber Safety and Identify Theft with Carol Gilmore
Are you or someone you know a potential victim of a cyber-attack? Watch our free webinar to learn about how to better protect yourself online with expert Carol Gilmore of CAFC's Senior Support Unit.
The CAFC is Canada's central repository for information about fraud. We help citizens and businesses:
report fraud;
learn about different types of fraud;
recognize the warning signs of fraud;
protect themselves from fraud.
The CAFC does not conduct investigations but provides valuable assistance to law enforcement agencies by identifying connections all over the world. Our goals include:
disrupting crime;
strengthening the partnership between the private and public sectors;
maintaining Canada's economy.
The CAFC is jointly managed by the Royal Canadian Mounted Police, the Competition Bureau, and the Ontario Provincial Police.
#6: Fall Prevention with Linda Ind of CHATS