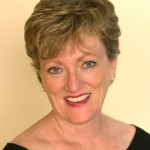 Here at Caregiving Matters, we are pleased to post the next podcast in our "Aging-In-Place" federally funded project. Our podcast guest expert is:
𝗦𝘂𝘀𝗮𝗻 𝗛𝘆𝗮𝘁𝘁 𝗕𝗦𝗰(𝗣𝗧) 𝗠𝗕𝗔, 𝗖𝗵𝗮𝗶𝗿 & 𝗖𝗼-𝗳𝗼𝘂𝗻𝗱𝗲𝗿 𝗦𝗶𝗹𝘃𝗲𝗿 𝗦𝗵𝗲𝗿𝗽𝗮 𝗜𝗻𝗰
Susan's topic is:
"𝗦𝘁𝗮𝗿𝘁 𝗬𝗼𝘂𝗿 𝗢𝘄𝗻 𝗦𝗺𝗮𝗿𝘁 𝗔𝗴𝗶𝗻𝗴 𝗣𝗹𝗮𝗻".*
Please take the time to watch Susan's podcast.  Susan has great insights into successful aging-in-place strategies.
Aging-in-place is all about being empowered to live wherever you choose with dignity and independence by being safe, healthy and socially engaged. As a senior, do you think about "aging-in-place"? Do you think about ways to improve you're your life today so you can continue to age-in-place for years to come? Being mindful of how you live, where you live and with whom you socialize with have direct impacts on your health, happiness, independence and your dignity.