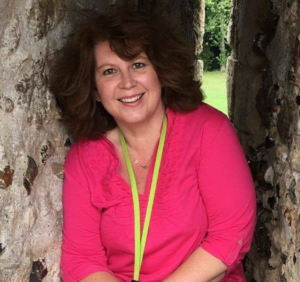 Seniors make up 13% of the American population. The number is expected to grow because of the baby boomer generation. Luckily, the baby boomers might be ageing at the perfect time, since the technology for senior care is getting better by the day. We are moving from the routine caregiver who looks after their daily needs.
Over the past decade, there has been increased development of Smartphone technology and GPS. These advancements are making caregiving easier because the caregivers don't need to be present at all times. Here are five ways technology has helped caregivers.
1.     GPS
Global Positioning System (GPS) has been around for several decades, but the developments within the last ten years have been the most prominent. Location accuracy and the detail that the system can convey have significantly improved.
How does this affect senior care? At the most basic, GPS helps locate a lost senior. Elders who have dementia and Alzheimer's have difficulty remembering things. Therefore, they are easily disoriented and cannot remember the location well. If they are not located in good time, the seniors may suffer serious injuries. You can place GPS devices in a handbag, shoes or even iron them in clothes.
2.     Medical alert systems
Seniors with limited mobility are usually unable to request assistance if they fall or face any other injury. Fortunately, a medical alert system can lend a helping hand in this. The device can be placed on a senior's hand or worn as a wrist band. In case of any mishap, the elder can press the button to contact emergency services.
The most sophisticated devices can automatically activate themselves when they detect a fall. When choosing a unit, get one that is FDA compliant, waterproof, high-quality and operates without the need for a landline.
There are a variety of systems on the market including: MobileHelp, Bay Alarm Medical, LifeFone, LifeStation Premium, GreatCall Lively Mobile, and ResponseNow.
3.     Internet of Medical Things (IoMT)
IoMT is a simple concept that allows the sharing of data. Devices are connected, and they can be turned on and off through an internet connection.
The more experts in the medical world are connected, the more they can learn from their counterparts. The medical ecosystem includes patients, caregivers and providers. The enhanced level of interaction provides insights regarding diets, vitals and exercises.
Such information can help seniors with their vital signs and medication schedules. The communication with other seniors makes life less lonely for them.
4.     Phone apps
Phone applications are some of the most significant technological advancements, and they can help caregiving in many ways. Any basic Smartphone is capable of accommodating most senior-related applications. Some apps make it easier for the elderly to monitor their medication and heart rate.
Apart from senior care, apps can also help families and caregivers. The information they collect is transmitted to doctors and helps monitor how the seniors are impacted as they age. Apps also allow families to check the progress of their senior members. It is pretty easy to notice such changes especially when their activity decreases.
Countless applications for seniors have been developed. Some apps allow seniors to read their favorite books.
5.     Medication reminders
Most seniors are bombarded with several prescription medications that they take to keep themselves in good mental and physical condition. Unfortunately, the numerous pills that some seniors have to take might easily tire them. The fact many of them suffer memory loss does not make the situation any better. Most patients forget to take their medication, and their health might deteriorate.
Prescription reminders come in handy to notify patients and their caregivers when it's time to take their medication. It also documents missed doses. A prescription reminder can come in various forms. One of them is in a virtual robot device. It can also be a phone app.
"Seniors" and "technology" are two words that are rarely said together, but that is changing steadily. Technological advancements play an essential role in senior care. Since caregiving is often a challenging task, these improvements will make it easier and overly rewarding. Taking advantage of these technology improvements will not only make life easier for the caregivers, but also for the seniors.
Annabelle is a freelance writer, caregiver to her husband and seamstress in her free time.