Deciding on home care is an important decision many families face.  Here is one what one family in the North York area said:
"Qualicare changed everything. Mom loves her new companion, meanwhile Jack and I have peace of mind and more time to focus on the kids."
Janette Aldermaine
If you or a family member is in need of homecare, please have a conversation with: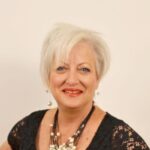 Andrea Levine
Business Development & Community Relations
Qualicare North York
T:647.660.5115
alevine@qualicare.com
#BayviewVillage, #DonMills
#NorthYork. #Downsview, #EastYork, #ForestHill, #Leaside,
#Rosedale, #Toronto, #Willowdale,  #YongeandEglinton, #York.