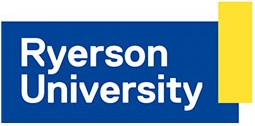 Your opinions count.  We are looking for family caregivers who are willing to be part of one of the two focus groups that Ryerson University is hosting so that you can share your thoughts about how you use the Internet to stay connected to family, friends and society.
The 2 focus group discussions will be held on Friday, May 4 and Sunday, May 6, 2018. Each focus group has slightly different logistics.
For Friday, May 4, 2018 from 1:00 – 3:00 PM:
– we are looking for 5 participants
– people can travel in-person to the Chang School of Continuing Education, room CED 303.  The address is 297 Victoria St, Toronto, ON M5B 1W1
3rd floor. The room is right in front of the elevator.
Best TTC station is Young and Dundas.
– OR they can join in by conference call (will provide details to interested participants)
– We provide TTC tokens, e-gift cards ($30/person), and refreshments to participants
For Sunday, May 6, 2018 from 2:00 – 4:00 PM:
– we are looking for 5 participants
– participants can join in by conference call (will provide details to interested participants)
– We provide e-gift cards ($30/person) to participants
Each participant will receive a $30.00 "Thank you Gift Card"
If you are interested in learning more about what we are doing, please contact Mary Bart at:  mary@caregivingmatters.ca or call her at:  905 939 2931