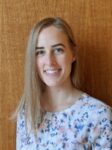 We hope you join Sarah Carbone's important study, we think her work is very important.
Here are the details:
Study Title:
Leaving long-term care during a global pandemic: decision-making and experiences of older adults, caregivers and care providers in Ontario
During the COVID-19 pandemic, some people who live in long-term care homes decided to leave, while others stayed. The aim of this research study is to learn more about these decisions to better understand what worked well and what could be improved.
We plan to speak with persons who considered, experienced or supported a transition from a long-term care home in Ontario during the COVID-19 pandemic. Participants may include:
Older adults who live (or lived) in a long-term care home; or
Family or friend caregivers who support an older adult who lives (or lived) in a long-term care home; or
Care providers who support persons as they enter and leave long-term care homes.
Eligible participants will be invited to share their experience in one 60-minute phone or videoconference interview.
Here is a link that explains more about this study:
LTC Transitions – Recruitment Poster (30JUN2021)_accessible
If you, or someone you know might be interested in participating, please contact the lead researcher: Sarah Carbone (sarah.carbone@utoronto.ca).