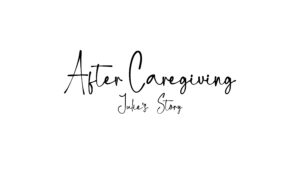 The Best Part Productions is excited to announce the premier of the pilot episode of a new web series by Saffron Cassaday, the director of Cyber-Seniors documentary.
Caregivers set their own lives aside to care for someone else, but eventually their job comes to an end. After Caregiving shares the stories of former caregivers and explores the challenges they face as they transition out of this role and endeavour to find new purpose.
In this episode, we hear Julie's story. A mother who is forced to confront her worst fears when her 21-year-old disabled daughter passes away. Grief stricken and without a clear path forward, Julie searches for new purpose. Having put her career on hold for over 20 years to be a full-time caregiver for her daughter, Julie now finds herself struggling to validate the importance of her life's work and to be recognized for her extraordinary accomplishments.
Please help The Best Part bring attention to the value of caregiving by watching, liking, commenting, and sharing this 6-minute pilot episode with as many people as you can.
Watch the pilot episode on YouTube
Watch the pilot episode on Facebook
https://www.youtube.com/watch?v=u4qIjHfu_FU