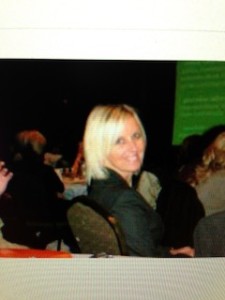 We often worry about transitioning our loved ones into a Retirement Community. A transition such as this one is significant to them particularly if they have sold their home or moved from a community they loved to be closer to you. Transitioning can heighten anxiety for both family members as well as your loved ones. Fear of the unknown takes over and can be a powerful influence as to whether they –stay and embrace their new home, or wallow in unhappiness and regret.
Here are a few helpful hints to keep in mind prior to the transition:      
-Ask for a floor plan of the suite in advance of you moving your family member in so you can determine what furnishings to bring. We sometimes want to bring only necessities but remember there are certain pieces that are of sentimental value to your loved one. Let them be part of the process.
-Make sure you measure the windows if there are no window treatments included in the suite, so you maintain privacy as well as add a warm decorating touch to the suite.
-Inquire in advance of the move whether the Retirement Community is pet friendly. It's very difficult to leave a pet behind. If the resident is- able to look after the maintenance and cleanliness of the pet most Retirement Communities will welcome them. Some Communities will also provide support for your pet such as scheduled walks etc. at a reasonable cost.
-Typically, in advance of moving in, an assessment and meeting is scheduled with the Director of Care to ensure your loved one's health concerns and medications are reviewed. This ensures medication and care needs are in place for the move in date.
-Review the available programs to ensure your loved one will be stimulated both mentally and physically. Make sure you review the monthly calendar and highlight activities Mom or Dad would enjoy. Keeping fit and mentally stimulated is primary to their well-being and encourages longevity.
Respectfully submitted by:
Yvonne Dobronyi 
Owner YCD Consulting
416 575-9395
YCD Consulting services primarily focuses on Seniors Housing and includes operations support, sales support including lease up or start up projects, operations and sales training, business development and positive team building with focus on culture and retention.