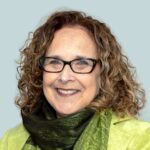 This is the title of an interesting article dealing with grief.  Eleanor Silverberg  BA Psych, MSW, RSW looks at the perspective of time, grief processing, and closure to help us better understand grief.  To read her full article, click on the link below.
https://www.brainzmagazine.com/post/will-this-grief-ever-end
About Eleanor Silverberg:
Eleanor Silverberg, founder of Jade Self Development Coaching, is a social worker, author, speaker and grief specialist whose intention is to help adults move forward stronger through diverse life-altering situational losses, applying the innovative 3-A Coping Framework she developed. Her specialty is assisting family caregivers of the chronically ill to cope and prevent burnout. Her mode of practice stands out as she combines existing grief models with conventional and practical strategies, featuring them in her books "Caregiving with Strength" and "Keeping It Together". She has also created a modified mindfulness program in her book "Mindfulness Exercises for Dementia". Eleanor holds a BA in Psychology, Master of Social Work, Certification in Bereavement Education, extensive training and practice in Mindfulness and over 20 years of Independent Grief Studies.